Adelphi Votes is fortunate to have the assistance of members from the Nassau County League of Women Voters (LWV) every Wednesday in the month of September during Registration Rush.  The LWV has assisted the efforts since 2008 and continues to be a valuable asset.  
Volunteers are always welcome to assist with the Adelphi Votes initiative  To help with the efforts, contact vote@adelphi.edu.
About the League of Women Voters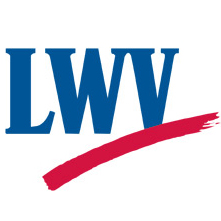 Central Nassau League of Women Voters (LWV) has a rich history. It was founded during the time Franklin Delano Roosevelt was our president. The Leagues of Nassau County proudly speak of the special visit Eleanor Roosevelt made to  Long Island. Today we continue to work on issues which promote our democratic way of life In addition to registering voters, our plans for 2016-2017 are to present programs on  the following topics:
Alternatives to Incarceration
Women's Equality
Workforce Housing
Although we may be found all over Long Island, the areas Central Nassau LWV cover most frequently are:
Baldwin,Floral Park. Franklin Square, Garden City, Hempstead, West Hempstead, Lakeview, New Hyde Park, Oceanside, Rockville Center, Roosevelt, Stewart Manor and Uniondale LWV invites you to attend some of our programs and ask you to consider becoming a member.
---
For further information, please contact:
e – vote@adelphi.edu